Designing Care for People with Mixed Mental-Physical Multimorbidity
Seminar/Forum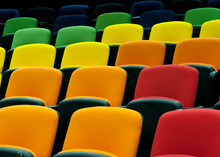 Latham Theatre
Redmond Barry Building

Map
There is perhaps no greater challenge than delivering effective healthcare for mixed mental and physical multimorbidity, which is common, debilitating, and complicated by social and economic disadvantage. Primary care is well placed to provide care for these patients but important questions remain about how to engage patients in their own care. This talk highlights some of the work of the Integrated Mental Health Team (from the Department of General Practice) which aims to optimise person-centered mental health care that enhances both physical and mental well-being.
Members of the public are welcome to attend.
Presenter
Professor Jane Gunn

Deputy Dean
Faculty of Medicine, Dentistry and Health Sciences

Professor Jane Gunn is Foundation Chair of Primary Care Research and Deputy Dean of the Faculty of Medicine, Dentistry and Health Sciences. She is a general practitioner who has led the development of a successful primary care research group in the Department of General Practice and is involved in leading primary care reform. In 2016 she was elected a Fellow of the Australian Academy of Health and Medical Sciences in recognition of her outstanding leadership in health and medical research. Jane is a past President of the Australasian Association for Academic Primary Care and served on the NHMRC Research Committee from 2009–2015. She has been a Chief Investigator on research grants worth in excess of $40 million. She established one of the first practicebased research networks in Australia (VicReN) that supports the conduct of grassroots and multicentre trial research testing complex interventions in the realworld setting. Her research has influenced practice and policy via advisory roles to the Australian Government's Science Priorities, Mental Health Expert Reference Groups and Healthcare Homes initiative.